The Sony RXO – The Action Camera That's More Than Meets The Eye.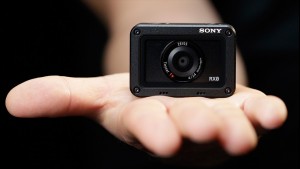 Sony is the most exciting camera brand right now. There I said it. They just keep bouncing from field to field making huge leaps and bounds in technology and the latest example of that is the entirely new, exciting Sony RXO—Sony's first foray into the action sports world. But it's not exciting for the reasons that you might imagine.

At first glance the Sony RXO is a powerhouse action sports camera that gives you all the specs you might want. The RXO runs virtually identical to the RX100 MkV with it's 1-inch sensor and Zeiss lens, but from there, we start to see the cameras veer off into their own corners of the market. The Sony RXO is made to take a beating. It can be dropped from 6.5 meters with an optional housing to allow dives up to 330 feet. It's also Crush-Proof at up to 440 pounds. This makes the RXO pretty much dead even with GoPro in terms of durability. But again, that's not all the RXO can do.