The NAB Show opens today – 24th April – in Las Vegas. No doubt you'll be there but for those who are otherwise engaged here's a quick what's on and ways to catch up with the highlights of the show.
Trending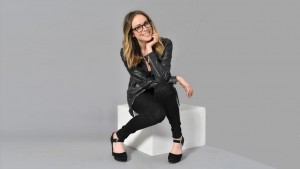 We used to go to 'Video Shows' didn't we? Now, with changing and merging technologies NAB has coined the term – The M.E.T. Effect. Shira Lazar, CEO and host of What's Trending, is joining the 2017 NAB Show as its first ever M.E.T. Effect Digital Evangelist, saying: "These once distinct fields of media, entertainment and technology are converging and becoming something far greater than the sum of their parts." Shira is an influencer and navigator of the digital world and a great fit for NAB Show's M.E.T. Effect Digital Evangelist. Shira's resume includes a spot on Fast Company's Most Influential Women in Technology list in addition to Huffington Post's "Women in Tech to follow on Twitter."
For further information visit: www.nabshow.com/shira-lazar-met-effect-digital-evangelist
Speakers
The list of speakers currently runs to 893!  There are Timelapse workshops, VR events, whole day workshops on Adobe After Effects for Video Editors, a Facebook Boot Camp aiming to offer practical tips, insightful data and best practices to help publishers make the most out of this new and exciting global broadcast platform… and heaps and heaps more!
Exhibitors
There are 112 listed exhibitors from Actus Digital, a Belgian enterprise media intelligence platform through to Zylight, unsurprisingly a lighting manufacturer!
For further information visit: www.nabshow.com/show-floor/exhibits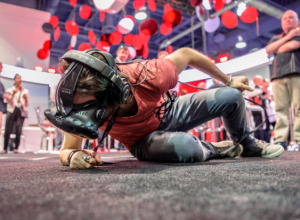 Keep Up
Produced in partnership with Broadcast Beat – NAB Show LIVE – will capture the scope and influence of the 2017 NAB Show, presenting buzz-worthy moments and topics live as they happen.  The Show will broadcast online at nabshow.com and broadcastbeat.com and feature live streaming of select conference sessions as well as interviews with leading industry experts and vendors.